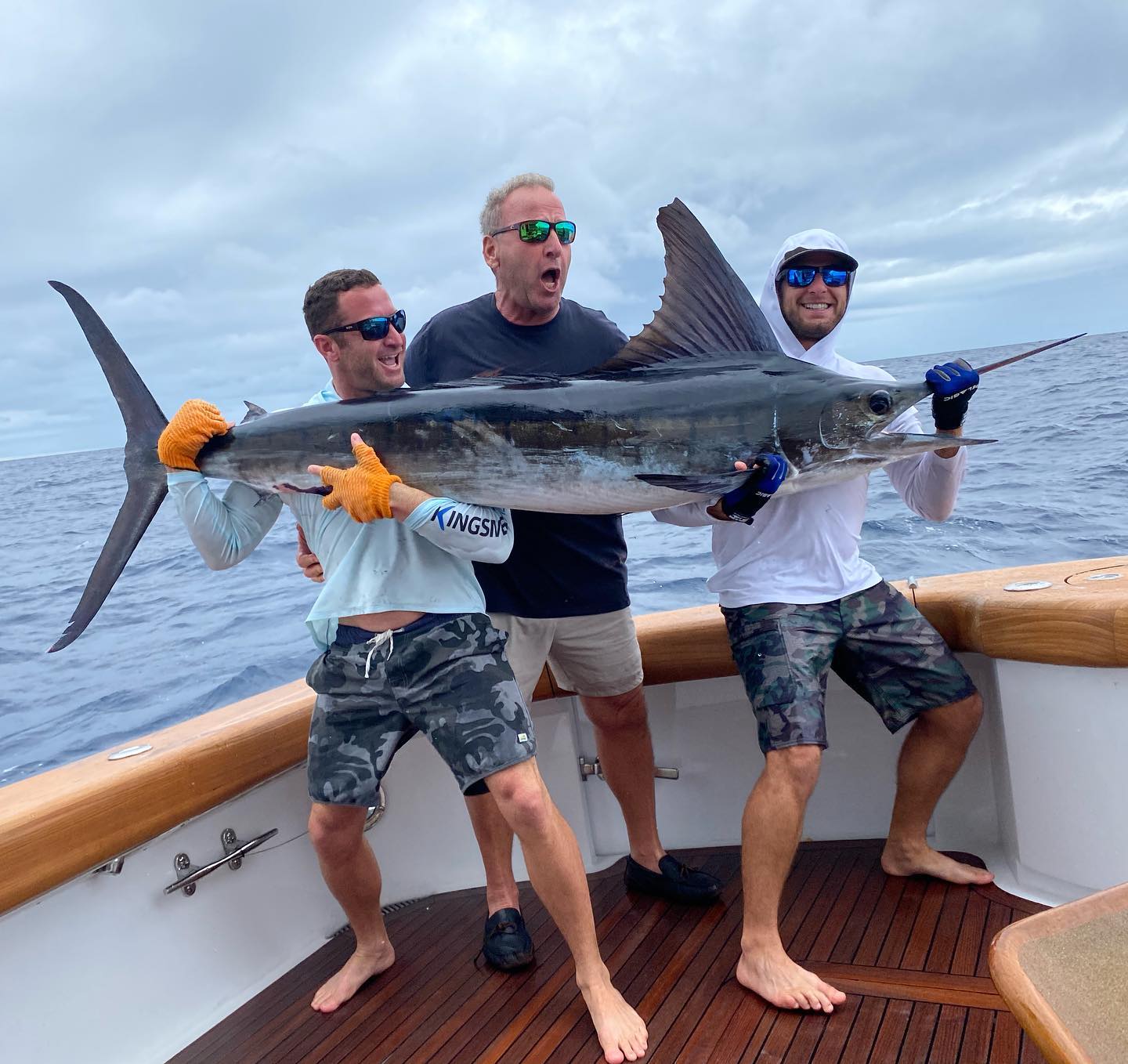 Fishing charters are what that memories are created from. Escape from your everyday life and enjoying something unique in a group is something that's hard to beat it. It could be a typical occasion or an event that is unique. In either case, it is important to select the best charter to have a wonderful day out on the water.
This is where we can help. We've helped many anglers arrange their dream trip that will last a lifetime. We'll show you how to select the best fishing charter for your needs, from choosing the kind of trip you want to take, the selection of a captain, selecting the vessel, and then making sure you have that perfect photo album experience. There's a lot of information to go over and we're ready to get started!
What is an fishing charter?
Simply put the definition of a fishing charter is an excursion that is led by a knowledgeable guide or captain, usually with other crew members aboard a private vessel. The purpose in these tours is teach guests about fishing, or to take them in a particular fishing area to catch a specific species.
Charters can be customized to meet the needs of novices and experienced anglers. Whatever your level of experience The goal of your excursion is to hopefully master how to cast an effective line, catch a few fish, and to enjoy your time in the open water. The cost of your charter will vary in relation to the location you wish to travel (see here for details information on this!) and how long you'll spend on the vessel.
Step 1: Select an Experience to Fish
Before you begin browsing vessels and making contact with captains, you need to be aware of the type of charter you're seeking. Each charter company is different and the majority of them are specialized in one particular style of fishing. Take note of the following elements of your trip, and you will be able to narrow your search to a great extent.
Shared or private
Your first decision is simple Do you want to keep the entire boat to be to yourself, or are willing to share it with fellow anglers? In reality, there's more to it.
Shared charters are ideal for those who know how to use a rod. Enjoy food for less and make new acquaintances as you go! The drawback is that the crew is required to be able to travel around and help everyone else on the boat which means that beginners may be a bit confused. There's also not a lot of a say over how or the location you are fishing.
Private charters offer you fully customized experience. Fish at your own speed and select the species you'd like. If you're not sure about fishing, your captain will guide you through the basics and guide you on how to bring your fish to the boat. In addition to that you'll receive a personal guide who can provide information about the region. These trips are more expensive than shared excursions However, you'll get the value you spend for.
Inshore, Nearshore, or Offshore
Inshore
Inshore fishing take place in protected waters near to land, generally just a few miles from the shore. The fish are less large and the waters are calmer. This isn't just about fishing in the sea also. A lot of inshore fishing trips are conducted in mangroves, shallow bays or brackish river.
When you go on an inshore trip it is common to begin fishing quickly and within minutes of leaving the dock. Due to this, half-day trips are an increasingly popular option. These trips are short and provide an abundance of enjoyment, and are great for kids who are starting out or those with a little experience. This doesn't mean that the pros won't get bored. Many of the world's best game fish are caught inshore, as well.
Nearshore
When you get away from the shore, the fish get bigger and tastier. The trips that are centered in the vicinity of local wrecks and reefs and include some travel are called Nearshore fishing trips. The distance you'll travel from shore is dependent the location you're fishing from, but your focus will be on catching delicious, easy to catch bottom fish.
The water will shift away from the shallow protected waters and into open water, typically about 2 to 9 miles away from shore. This means that the ocean may be slightly turbulent. Kids and those who are beginning to learn are usually fine, however. It's normal to test methods like bottom fishing on wrecks and reefs on these trips, however it can vary based on the location you fish and with whom you're fishing!
Offshore
There are also blue waters. Charters offshore will take you to such a distance that you are completely lost to the land. It is a serious sportfishing experience and typically lasts for the entire day. The fish are huge and powerful. The waters could be rough. Offshore fishing is ideal for experienced anglers looking to test themselves.
Offshore fishing typically takes place in waters that are at minimum 9 miles off shore, with the depths of 50 feet up to around a hundred feet. In this area, you'll have the opportunity to hunt after large predators that are pelagic that are the kind of fish that can give you a great workout. Offshore fishing charters typically require much more travel than nearshore or inshore charters. This means that long-distance trips are typical and are not always necessary.
Deep Sea
There's also deep sea fishing which is also known by the name of big game fishing. A lot of offshore fishing trips incorporate deep sea fishing however one of the major differences between them is the depth of the waters you'll cast a line in. Charters for deep sea fishing typically will take you to that are at least 100 feet deep and 300+ feet becoming typical. The majority of the time, you'll be fishing with a larger boat and have heavier fishing gear.
Since you'll be fishing in deep water, and sometimes within deep underwater canyons, it's normal for these kinds of charters to last at least a whole day. Based on the location you choose to fish the overnight charters are typically the best option to ensure that you make the most of your deep sea fishing adventure. These charters aren't for timid, however, they're an excellent option for those looking to possibly catch some big fish.
Step 2: Choose a Charter Service
You've identified what you're looking for Now is the time to locate it! Today, in the age of online it is no longer necessary to go to the boardwalk to gather flyers. There is many things about charters on their website, social media pages, or the FishingBooker listings. These are the most important factors to look for.
The Captain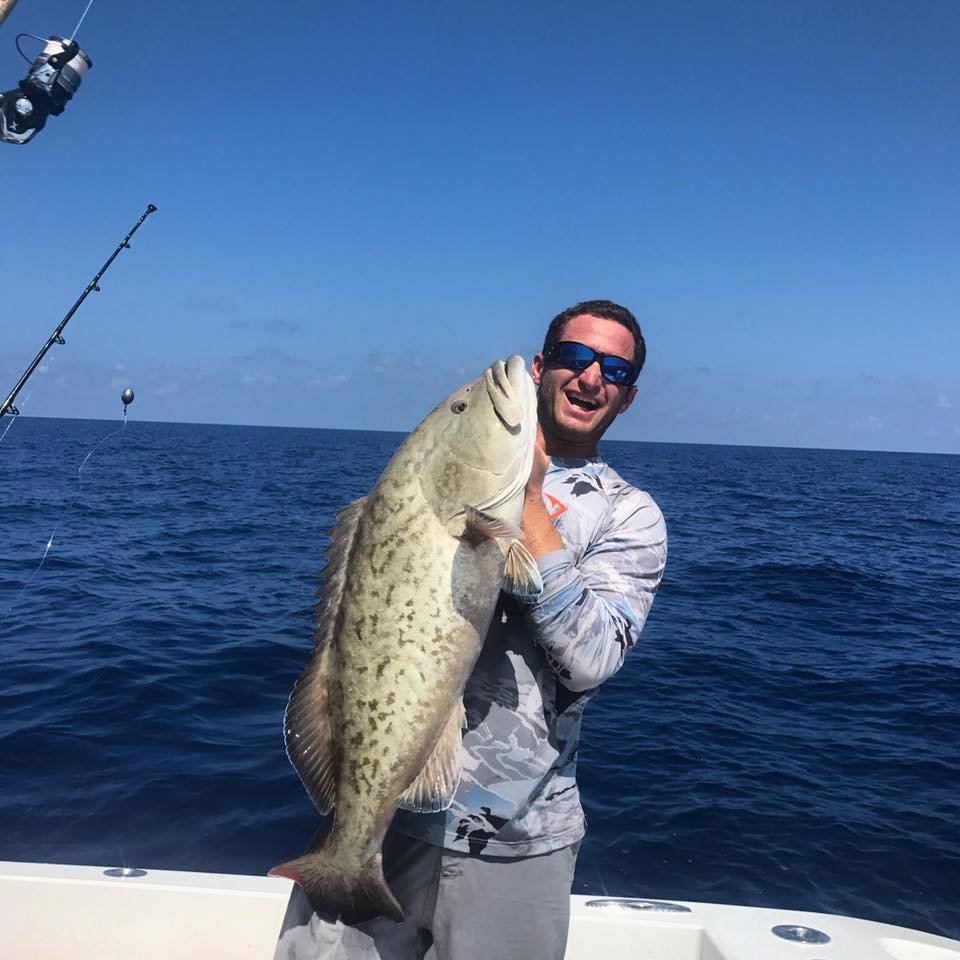 Most importantly It's the captain who is the reason for your trip. It's the reason it's logical for you to "get familiar with" prior to booking. Find out the length of time they've been around for. If they're just starting out How long have they had been in fishing region? Do they have a local connection? A knowledgeable guide could be an important factor in deciding between a great day out or a trip that will last an entire lifetime.
An excellent way to know more about the captain by reading his fishing logs. They're a public record of the fish they've caught and what kind of charters they've run. They'll be able to reveal how often the captain is out on the water or which species and habitats they concentrate on the most.
Lastly, reviews. We don't have to stress how vital reviews are when you shop online. The content of a review may provide more than the captain's rating. Review recent reviews to find out how the captain is exceptional. Communication and flexibility prior to and during your trip will impact your experience like the quantity of fish you catch.
The Boat
This is the first factor that most people think of when choosing charters – and it's certainly worth a bit of consideration. Do you prefer the comfort of speed or ease? An inflatable home, or perhaps a slim mean fishing machine? There are many types of charter boats each with its particular pros and pros and. Most charters run using center consoles or sportfishing vessels.
Center consoles are speedy and cost-effective to run. The area is quite open and have little or no shade. The good thing is that you are able to move about freely while you battle fish. The majority of them have an unassuming toilet within the console. However fishing boats with sportfishing facilities have toilets on the deck. Above is plenty of room between the sunlight. Additionally, these boats are more steady and ideal for avoidance of seasickness. The downside? They're slower, cost more and don't allow fishing in shallow waters.
One thing all boats share is the capacity they can hold. This can be up to six people dependent on the license and not necessarily the amount. A boat can legally accommodate four passengers, but is better suited for two. The 22-foot mark is an adequate minimum for the family of four. Fishing boats that sport fishing should have enough space for six.
Permits and Licenses
Be sure to select a charter company that is complete with the proper documents. This way, you can be sure that you're safe with someone who's educated. This also means you won't be in difficulties should it's the case that the Coast Guard shows up. The primary items to be looking for include a captain's license and a permit to conduct fishing trips, as well as insurance. Each country has its own set of rules however, and they may even differ by state.
In the US There are a variety of licenses to fish in federal and state waters. This is crucial when fishing in waters like the Gulf of Mexico in which federal licenses are difficult to locate. It is also important to note that the Coast Guard is cracking down on those who fish without licenses and you need to be sure that you have a federally-licensed charter in the event you're planning to fish off-shore.
Step 3: Talk to the Captain
Internet has helped make life significantly simpler in all walks of life and charters are no more difficult. However, it usually is a good idea for you to inquire about the Captain's experience prior to you sign up for a charter. It is possible to create an individual package that fits your needs better than their "off the peg" choices. Here are a few questions worth askingabout:
What fish are eating? Most fish migrate.

The water conditions vary week to week.

Even if fish are present, they might be closed to allow harvest.

There's plenty of information online, but it's advised to contact the local fisheries department whether you're seeking a particular species.

What should I pack?

Do you require spray for bugs?

Do you have kid-sized life jackets?

Also, what else can you bring?

(Spray sunscreen, shoes with markings and bananas are typical ones).

Don't forget to bring cash for the tip!

How do you deal with the catch? In many countries the crew will keep some or all of the fish.

In shared trips you can either keep your entire fish or pool it and share it.

Are you planning to release your fish?

Inform the captain ahead of time.

Do you provide discounted rates? Not a captain's most requested question, but it is worthwhile to ask.

Charters often offer discounts for veterans and military personnel.

Medical personnel and first responders are also able to save money.

Do I have to start with a bit later? Captains can be flexible with regards to the time of departure, especially during low-season.

If you're on a strict schedule or don't enjoy early mornings, talk to your guide.

They may be able begin earlier.

Have you got insurance? As we mentioned earlier, insurance isn't required in many countries even in the US.

Make sure you know if the insurance is available and what it includes.

It can give you peace of mind as well as help you get to know more about the captain.
Step 4: Book A Charter
Final step is to book a charter. Visit this link and book your trip online.